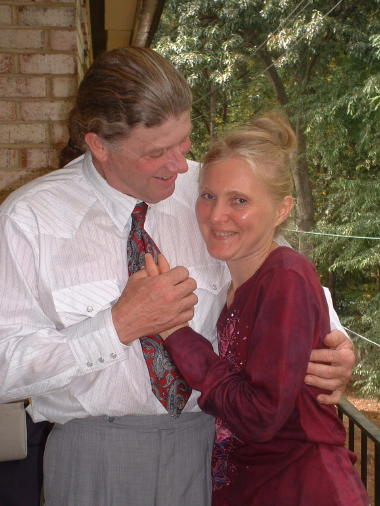 Today we, Svetlana and Jeff became husband and wife. I am grateful to my life because Lord sent me Natasha Spivack and Inna, who helped us find each other. It was a long and not easy search. We spent almost 30 years looking for a life partner on our own.
Natasha - is "good luck" sent by Lord to all people like us. We met at Natasha's social in Russian Cultural Center. With Natasha's blessed help the meeting was easy and natural. We felt like we knew each other for a long time.
I love my husband Jeff and now we are the happiest couple. We are a family. I can not believe that it happened so fast and easy. I wish everybody happiness in finding each other with Natasha's blessed help. Because her business is a big Gift from Lord to people, so that they could find each other and make happy families.
God Bless Natasha and her business.
Svetlana Coontz-King
Washington, DC
---
With EI it was amazingly easy to meet a Russian lady. Plus these ladies are very motivated to a traditional marriage relationship. With myself, I did not need to go to Russia. I met my Russian wife here, in DC, at EI social. This is after 37 years alone since my wife died. And, I have nothing really exceptional to offer.
Jeff King
September 14, 2005