Dance Party with PrrisTroika Live Band
Saturday, March 25, 2017 at 8 PM
New Fortune 16515 South Frederick Ave. Rockville, MD 20877
--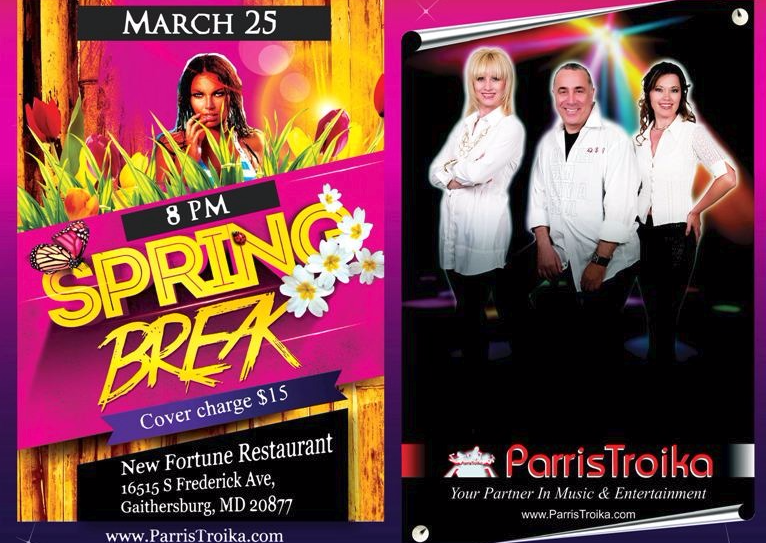 -

ParrisTroika Dance parties had always been a favorite place for EI members to get together at a monthly social. I am happy to announce that once again you are invited to join our Russian-American community of Greater Washington for at the Spring Break party!

All EI clients, Get to Know Us members and matched couples are welcome!

If it is your first time party with ParrisTroika, you can read more here

Meet and mingle with the EI members and the rest of the Russian community.

Enjoy familiar and recognizable Russian and American music and songs.

Meet the woman or the man of your dreams.

Dance, dance, dance!

Cover charge is $15.00

I will be happy to see all of you and especially new members! March is the month of matches! Do not miss it!

.

.

.