"The longest journey begins with a single step. I believe that there can be no greater journey in life than finding your soul mate. And if your search is to include Russia and Ukraine then the first step you take should be to call Encounters International" Lee Schaeffer.
Welcome to Encounters International "Get To Know Us" program. It is designed to make you feel comfortable with our service. Learn, see and experience those benefits that are available exclusively to our members. It is really the first step toward your regular membership at Encounters International. It allows prospective clients to open the door and get a look inside at what we have to offer.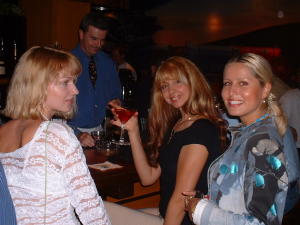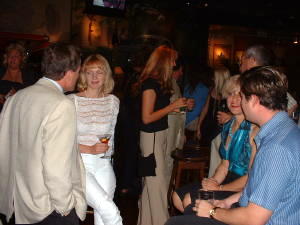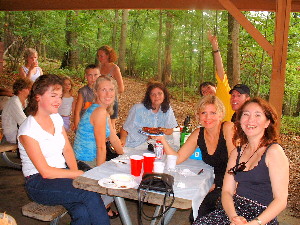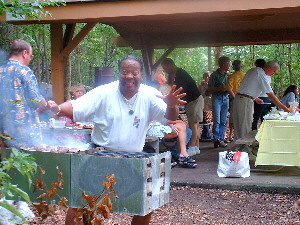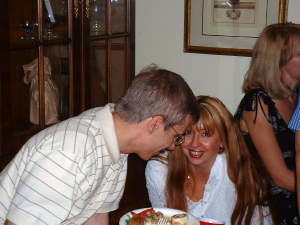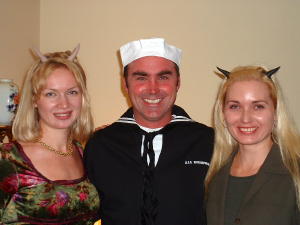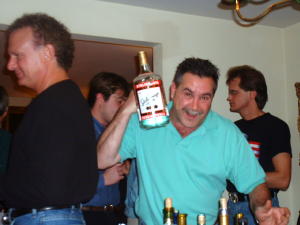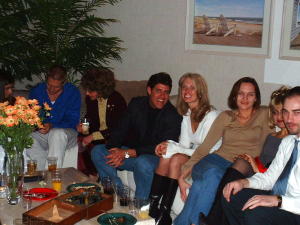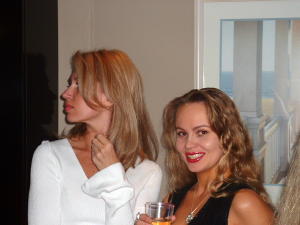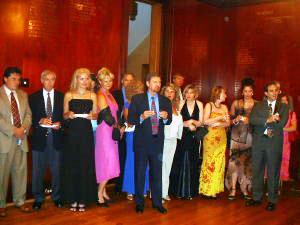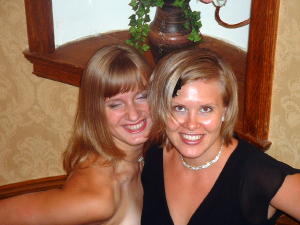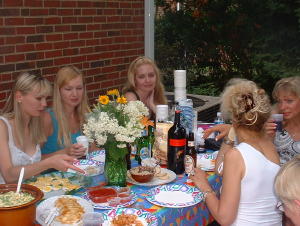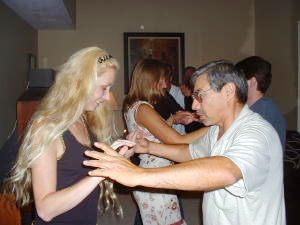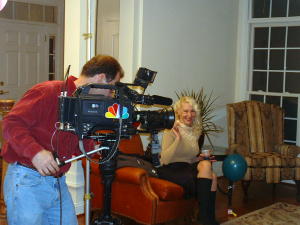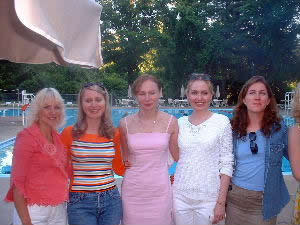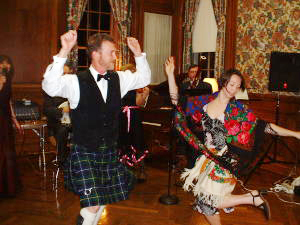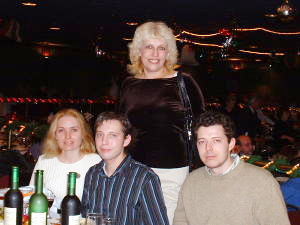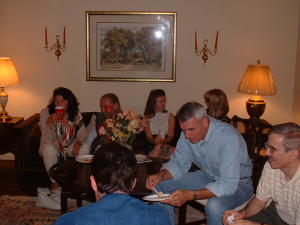 Get To Know Us members receive an invitation to one of our Saturday Club socials
Prospective clients may wonder why our database is password protected in the Members Only area? Especially when some other agencies openly advertise the photos of the women they have available on the web or in print catalogs. Believe me, if we had an open-to-the-public database, it would have been the best advertising for us, resulting in an influx of "impulsive buyers".
Fortunately, profit is not the reason, why the database is password protected.. Here is the reason! Encounters International attracts successful and famous professional women in Russia, Ukraine and the United States. Most of them are surgeons, attorneys, television personalities, famous musicians, ballet dancers and singers, university professors and even college students. In most cases these successful women want privacy. They do not desire international Internet exposure.
In fact, many of the most beautiful women who join Encounters International do so because we do offer a larger degree of privacy than any other agency and we are willing to limit their exposure to a small number of serious male clients only. Many ladies told me that without this protection they would not consider joining any agency at all.
So, that is the intent of the closed database and why the "Get To Know Us" program was created in the first place -- to help serious prospective male clients become convinced that joining Encounters International program is the only right thing for them to do.
How the program works:
Membership Fee $50.00 US
For a fee of $50.00 you will receive:

Unlimited Access to the Database for 7 days
You will be instantly assigned a user name and password which will grant you unlimited access to the database for 7 days commencing from the first time you use your password. You can use the search engine of the EI database to easily locate the ladies who meet your criteria including ladies who have joined Encounters International most recently or only those who live in the USA.. Also, you can view online an unrestricted number of interviews of the Russian ladies who interest you for the full 7 day membership!
Invitation to Attend Members Only "Saturday Club" Monthly Social.

We know that you have shown an interest and commitment to the Encounters International program. Therefore, I will mail you a personal invitation to attend one of our upcoming Saturday Club socials.

The complete contact information (address, telephone number, and e-mail) for women who live outside Moscow and Kiev or Yaroslavl.

You may recall that Encounters International requires that all women accepted to our program must reside in or very near Moscow, Kiev or Yaroslavl in order for us to provide true personalized service to both parties. Our couples often bring us photos of friends or family members who are not in these areas.

We made these women and their complete contact information available in Members Only area for our regular clients, as well as our "Get To Know Us" members! Even if you simply took the free addresses from the database, the cost would still be about $4.00 per address! We keep about 12 profiles and rotate them as soon as we receive more to add. You may contact them as you wish without the need to use our services or support. As I mentioned, these ladies have not been screened and are not part of the Encounters International program.

Your Online Profile Information For Our Ladies to See.

If you choose to fill out your profile form located in the Member Only area, it will become available in the password protected database of EI gentlemen for the ladies to see, inquire about or comment on. Based on ladies' comments or even a letter she is allowed to write to you if she wishes, it would be possible to discuss your future matches even before you become a full member and your profile is completed with your photographs in our online database.
Thirty Days to Become a Regular Member and Apply the $50.00 Toward the Membership Fee.
After you have talked to our couples during "Saturday Club" social and have called the references that we would provide for you as a part of your "Get To Know Us" package, after you have seen the caliber of women we have in the database and viewed their interviews on line you will want to become Encounters International regular member. If you do so within one month, we will apply your $50.00 fee towards your full membership fee.
.
Activate your "Get To Know Us" membership using our Secure Order System.
One thing that is not included into "Get To Know Us" program is the ability to contact the women in the database. I don't believe that it is in the best interest of our women to allow correspondence to be initiated by men. The Russian ladies in our database are only interested in serious and committed gentlemen. I do not want to expose them to anyone who is not a regular member. It will be very confusing and disappointing to our ladies if a man begins contacting them and then stops writing because he decides not to join Encounters International as a regular member.
The reputation of Encounters International, for having only serious male clients, is not worth sacrificing! Also, I don't feel that a restricted time length of corresponding with women will accomplish your goal of meeting the right lady. Our agency has a core value of establishing a firm relationship foundation based on a reasonable period of correspondence. You can read more about this on our on-line Handbook of Knowledge.
The pressure to initiate meaningful correspondence, just to beat an arbitrary deadline, places a great deal of added pressure on both the women contacted and my staff. How? The staff must press the women to provide responses without much thought. The women would not have sufficient time to consider her decision. In addition, the photos of the "Get To Know Us" members would not be available for the women to view before making a decision on further correspondence. Nobody benefits from this situation
I believe that any positive response may set in place a false hope for either the man, the woman, or both. Finally, I know that this would just be a way to offer nothing more than the fantasy of contacting a Russian woman. Again, there would likely be more harm than good from corresponding during the "Get To Know Us" membership.
It is worthwhile to mention that on average every day of the year one new woman joins EI and one woman has to be removed from EI database to maintain the total of 400 women. That is because we want to keep female membership current, competitive and manageable. Also, it enables us to maintain personal relationships with almost all of the women presented in the database.