Welcome Spring
Wine, Cheese and Music Social
Saturday, March 29, 2014 from 7:00 PM
4244 Blagden Ave. NW Washington, DC 20011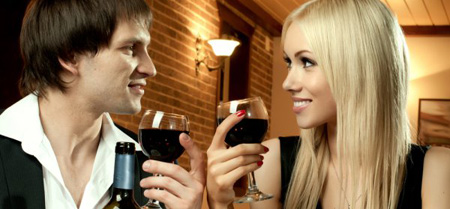 After a Winter that seemed like it would never end, its time to celebrate the arrival of Spring ! A time of rebirth and a time to enjoy the simple pleasures of nature. And the best way to welcome spring is at Encount International's "Welcome Spring" Wine and Cheese Social on Saturday March 29th, at 7pm at EI Headquarters 4244 Blagden Ave NW, Washington, DC.
On the suggestion of our ladies, this spring we are starting a new tradition, that of celebrating the birthdays of members who were born in March. People born this month are recognized for their optimistic ambition, determination and passion. Let's make the party special for them with a special birthday cake and hopefully a special match with a special gentleman! All gentlemen born in March are especially welcome too!
The party is free for EI members, Get-To-Know-Us members. Bring your favorite wines and cheeses to share.
As always EI couples are welcome! Mark your calenders and show off your best Spring "Look" at our "Welcome Spring" Wine and Cheese Social" Saturday March 29th, @ 7pm. You never know WHO is looking for YOU.
Photos from Russian Maslenitsa-Pancake Festival EI Social in February
http://www.facebook.com/EncountersInternational