| | |
| --- | --- |
| | What's New |

What's New Archive

*
*
*
*
*
*
*
*
*
*
*
*
*
*
*
*
*
*
*
*
*
*
Swimming Pool and Barbecue Party
Saturday, May 30, 2009
from 5 to 10 PM
Woodley Gardens Swimming Center Rockville, MD 20850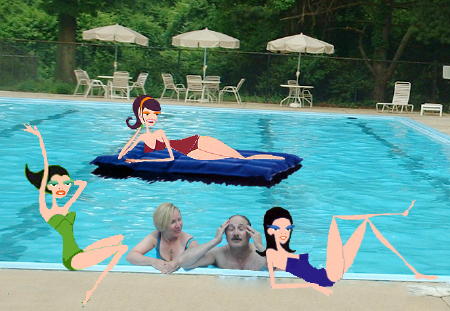 Our traditional May Saturday Social event is coming and we all know that it is going to be our first summer time activity, our traditional SWIMMING POOL party!!! With the weather as cold as it has been all spring long in the Washington, DC area, we all are looking forward to the warm season. I am pleased to invite all EI members and Get to Know Us members to join our cook out on the premises of the swimming pool, along with other activities like swimming and dancing.
This great opportunity to enjoy the pool party is provided to us by John and Tatiana Bell, EI "alumni" clients who have been married for 8 years and have a little daughter. John is a Maryland lawyer and had been taking care of EI clients' prenuptial agreements for many years. He is the owner of the pool and has been a long-time host of our pool socials.
Swimming Pool parties are casual and romantic at the same time. In the absence of any pressure or loud music, they are perfect for getting to know each other, relax and have fun no matter what. Therefore they are usually so well attended. I always view them as a reunion of our big family of clients as well as the best matching opportunity of the year.
Party Details
May 30, 2009 from 5 to 10 pm

Woodley Gardens Swimming Pool Center at 850 Nelson Street, Rockville, MD 20850.

Telephone

: 301-340-1012

Free

Casual. (Do not forget to bring swimming suits and towels)

Two grills are provided by the pool management. Everything else (shish kebab, hamburgers, sausages, fish, hot dogs, corn-o-cob, salads, wine) we have to bring.
I am looking forward to enjoying this fun party with all of you.