Dance Night in Silver Spring
Learn the Secrets of Latin Dancing with an Authentic Instructor
at EI Saturday Club Social Saturday, March 28, 2009
from 6 to 10:30 PM
in the Party Rooms at 930 Wayne Ave. Silver Spring, MD
hosted by Marina Davis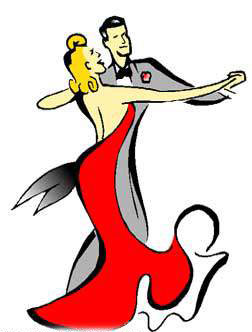 Come and join us for a post-Valentine's Day party in a cozy and romantic Party Room with a perfect dance floor at Marina Davis's condominium in Silver Spring. After two most successful and enjoyable parties that we had there last year -- Makeover Party and Christmas'08 Party, this place became one of the most favorite places for our socials. If you haven't met you Valentine yet, please do not miss this last opportunity of the season. Let me introduce you to your soul mate or a potential "significant other" and make it memorable for the rest of your lives.
After a brief member introduction the party will start at 6:30 with a dance lesson. Our skillful dance instructor will teach you the techniques that should improve everyone's lead, follow, turn and spin in Salsa partnering combinations. Hot food and appetizers serving will follow the lesson. That will give a welcoming break, so that you can mingle before the disco music starts claiming couples to the dance floor. Dancing will continue until the end of the evening. Drinks will be available for a small fee.
Party details:
When: Saturday, March 28, 2009 from 6 to 10:30 pm
Where: 930 Wayne Ave, Silver Spring, MD. For more info call Marina Davis at 301-828-5258 or Natasha Spivack at 301-530-7759
Parking and Driving Directions: This place is within a walking distance from Silver Spring metro and across from free multilevel public parking garage.
Who: All EI single members, as well as married and matched couples and EI Get to Know Us members
Dress code:Comfortable for "Dirty Dancing," but no sports clothes.
Cover Charge: most of our parties are free of charge, but for special occasions, like this, we have to cover the cost of rent, food, dance instructor and DJ. Therefore there is a small cover charge of $15.00 for women and $20.00 for men.
I am looking forward to enjoying the party with the rest of you.
Natasha Spivack