Midsummer Night's Dream Parties
Two Parties -- One Night
Saturday, July 30, 2016at 4:30PM and 7:45 PM

July is at hand and it's been HOT so far. Meanwhile we are going to turn up the heat even more and offer you two parties instead of one on Saturday, July 30
Our first party is taking place in our favorite summer Saturday social place -- Woodley Gardens Swimming Center 850 Nelson Street, Rockville, MD 20850 @ 4:30 PM.
Grab your swimming suit and towels. Enjoy the sun and the warm water in the pool! Don't forget your cameras – swimming pool shots are usually the best, if you want to update your profile photos.
This time rather than a BBQ we are asking everyone to bring some drinks and light finger-food and snacks as the second party is in store for us this Saturday evening because Pan-Orthodox Christian Singles invite you to their annual crab feast event at St Mark Orthodox Church at 7124 River Road, Bethesda, MD 20817 at 7:45PM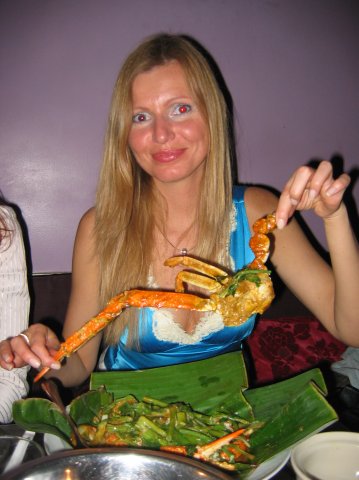 However, the invitation is extended only to" those who are Orthodox Christians and not married, age 21 and over." Those of you who are Orthodox have a choice of going to the second party, those of you who are not, may want to stay in the swimming pool longer.
The second party's dinner starts at 7:45 PM and is described as the feast of crab, ham, fried turkey, country style ribs, veggie burgers and unlimited assorted alcoholic and non-alcoholic beverages, Greek dance lessons and DJ music.
Both parties are in Maryland and not far from each other.
Both have ample free parking.
The Swimming Pool fee is $5.00 per person paid to the management
Pan Orthodox party is a free will donation (typically $20.00)
Both parties suggest semi-casual party attire
As usual, I am expecting a few new members who will come to the party right off the plane from Moscow. As always I will be happy to introduce you to what could be a Woman of Your Dreams with the Russian Accent"
.
.
.