New Year's Eve Party in Russian Restaurant

Saturday, December 31, 2016 at 10:00PM
4147 Labyrinth Rd., Baltimore, MD 21215
All-inclusive New Year's Eve celebration in Russian style and spirit! This night will be electrified with music, singers, dancers and assorted performers. Watch the show, dance and enjoyRussian cuisine all night long. Mingle with the Russian community and meet your soul mate! After all, as the old Russian saying goes, how you celebrate the New Year is how your entire year will turn out!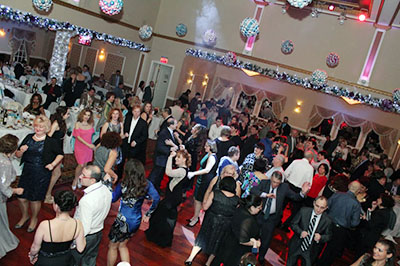 The cost for all-inclusive dinner and entertainment is $150
Reservations are made for 25 EI clients (under the name of Natasha Spivack). Reservations will be confirmed upon your paying a $75.00 deposit to the restaurant manager Alla at 443-622-4753 on the first-come-first-served basis. Note: the demand for this sit down, banquet style NYE dinner party usually exceeds the capacity of this restaurant, and no extra seats can be created for the last minute decision makers. Non-confirmed reservations, if any, will be released to the general public.
I hope that ringing in the New 2017 Year in style and in Russian traditions will set the new beginning for the rest of the year of love and life changing events for all of us!!!
.
.
.