Midsummer Night Dream Party
in the Paradise City Bistro on Blagden Ave
@ EI Headquarters in Washington, DC
Saturday, July 30, 2011 from 6:30 to 11:30 PM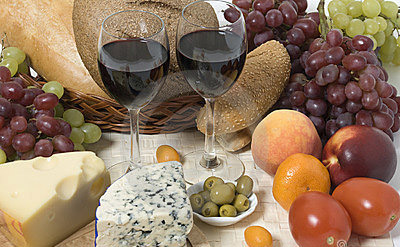 The EI July social should be called a "Double Delight", because in addition to our traditional gathering on the last Saturday of every month EI members are invited to attend ParrisTroyka party on Friday, July 29th. So, if you are traveling from out of state, take a note to arrive at least on Friday afternoon to catch a Russian dance party under the tunes of Russian "oldies" that are so dear to the hearts of all Russians.
Double your pleasure.. double your fun
Show up on Friday and have two parties, not one...
Friday

Saturday

What
ParrisTroyka Live Music Dance Party
Wine and Cheese Private Match making Social
When
July 29, 20011
8 PM to 1 AM
July 30, 2011
6:30 - 11:30 PM
Where
Tragara Restaurant
EI Headquarters in Washington, DC
Address

4935 Cordell Avenue

Bethesda, MD 20814

4244 Blagden Ave, N.W. Washington, DC 20011
Cost

$15 cover charge, cash bar

Free. But bring a bottle of wine and some cheese or snack to go with it.
Juliet meets her Romeo
2011 is a year of the Rabbit, according to the Chinese Calendar, and is predicted to be filled with intense emotions leading to the positive outcome that translates into marriage. This predictions proved to be so right for many of EI clients including Jay and Svetlana.
Their story sounds almost unbelievable. Jay had been actively looking for the right woman in his life for over 10 years. He had been to Russia and Ukraine. In his words, he just gave up and decided to stay single. Just at the same time Svetlana decided to join EI and inquired about Jay. After 10 years of knowing Jay, it did not take me long to tell that she could be a perfect match for him. That encouraged Svetlana to contact Jay.
" After just one week of correspondence I have already had an airplane ticket, and after one more week we met and spent one month together. " Love at the first meeting" happened at the airport. We spent one month together and I did not want to leave him" Svetlana left with a ring on her finger just to come back for good. "We are such an ideal match as far as our personalities are concerned and it is supported with endless feelings towards each other", wrote Svetlana in her letter to me.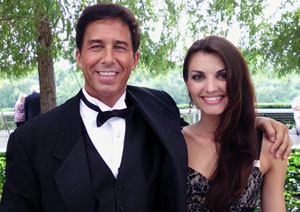 10 years of search and a decision to get married in just one month! Is it the year of the Rabbit or Encounters International that contributed to that? For Jay and Svetlana it does not matter. They are just happy and I am happy for them, although I believe that there are many years of the Rabbit, but there is only one Encounters International!
Social at Riverside Dinner Theater
"Hello, Dolly, Hello EI"
Slide show from Saturday, June 25, 2011 event
On behalf of Encounters International community I want to thank Rollin Wehman for his invitation to attend his Dinner Theater.
Rollin, it was an unforgettable evening, but you made it even more memorable, when, standing in the spotlight of the stage, you spoke to the packed theater about Encounters International and made our whole group stand up to the applause of the rest of the people. The only thing that most of the ladies regretted at this moment is that cameras were not allowed (female vanity is international by its nature, as we know).
Thank you Rollin. All we want to say is "Bravo! Bravo! Bravo!" which translates into "we want to do it again"!