October 31, 2009 Slide Show
Enjoy the slide show that is a good reflection of the mood and the spirit of EI Halloween Party. No wonder that the fun, that we all have had, contributed to more matches that evening than at some of our regular parties. Jeff K. dressed as though he came from the old movie "Some Like It Hot" ("V jazze tolko devushki"in Russian translation) admitted to me, that he had never been as popular among Russian ladies as he was this night, dressed as a woman. And although the first prize went to 'Woopi Goldberg' character, Jeff did not mind it at all... he knows that he won a bigger prize -- the attention and, possibly, the heart of a beautiful Russian lady.
There were other winners of the "heart" contest among EI clients. No wonder, there are mostly couples on the slide show pictures. Some of them became couples at the party and I am sure, that they will continue to remain couples after the party was over.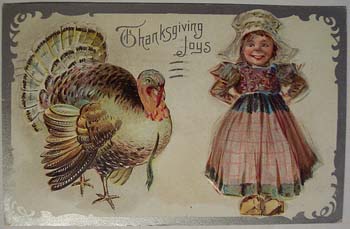 Traditionally we cancel our November Saturday Club Social, because it coincides with a long Thanksgiving weekend that everybody, including myself, wants to spend with his or her family elsewhere.
Next EI Saturday Club Social is on December 26, 2009. Needless to say, that it is going to be held in the midst of the Holiday Season with all the joy, new hopes and new resolutions (including the resolution to get married, of course) associated with it.
To this end, Encounters International, for the first time in many years, will open the doors of its new headquarters in Washington, DC. We invite the entire EI family of clients to join our big Housewarming Party and the Grand Opening of EI in DC.
Also, on the occasion of theThanksgiving Day, I want to thank all the clients, who contributed their time, efforts and resources in the past years to make our Saturday Club Socials a great success and an exceptional place to meet, to have fun and to find the soul mate.
Special thank you goes to David and Luis for their generosity and outstanding organization of several Beach Parties, Halloween and Christmas Parties, I thank Joseph S. for the great Belly Dance Party in the back yard of his home, I thank Marina D. for the Wine Testing Party... to name a few. I am happy to have all of you -- single and married, engaged and unengaged yet -- in one big family of clients called Encounters International!
Please mark your calendar and visit us soon for more details on
December EI Housewarming and Grand Opening Party in Washington, DC!