Wine Tasting Party followed by Russian Ladies' Makeover Event
Saturday, September 27, 2008
from 4:00 to 9:30 PM
.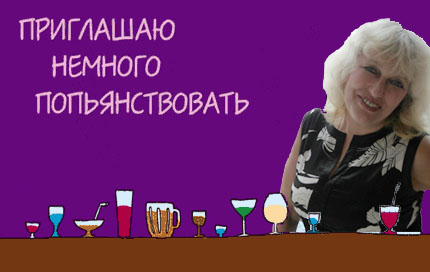 In the previous years we, at Encounters International, have had all kinds of exotic parties from a Vodka party, to a Belly Dance Party but this is the first time that we are going to have a special Wine Tasting Event.
Wine is considered to be one of the luxuries of life. To make sure that Russian ladies and American gentlemen can enjoy these great wines together we invite you to our September '08 Saturday Club Social. You will taste 4 kinds of wines while a speaker will be explaining wine production, grape varieties and how to coordinate wine with food.
But that is not all. Russian ladies, we have something else in store for you. After the Wine Testing is over and while you are still in a relaxed state of mind we are going to take pictures of three or four of you who will volunteer to participate in a Makeover Event.
We have invited a famous Russian hair design and makeup artist to surprise us with his art of beauty transformation. Three or four of our beautiful Russian ladies will be transformed by him into Beauty Goddesses. Gentlemen, do not forget your cameras. I will post the pictures on the site and we'll vote which "before" and "after" picture is the most striking.
DJ music and dancing will continue throughout the evening.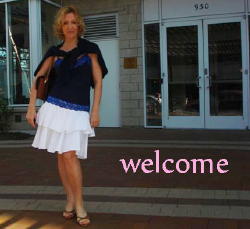 Marina Davis is our Hostess for the evening. Reservation is required this time for our planning. Please RSVP with your name in the subject.
Cover charge for the event (that includes wine and cheese, DJ and dancing) is $15 for the ladies and $35 for the gentlemen.
The greatly reduced fee for the total makeover is $50 (that includes hair cut, hair design, facial makeup) Please RSVP.
I have very good news for the ladies who have signed up or who are planning to sign up for this event. Charlie Bradshaw started a new initiative. He offered: "I will pay for one Russian lady to receive a makeover at the EI September 2008 Makeover Party. As a veteran EI client, I challenge all the other male EI clients to follow my lead and do the same. Many of Natasha's regular attendees at her socials will remember me as "The Scarecrow" at last year's Halloween party. Charlie, "the Scarecrow".
Mark G. from Indiana has accepted Charlie's challenge. He offered to pay for the second lady (Latifa H.) on the sign up sheet. Thank you, guys, you are so great! I expect more EI gentlemen to accept the challenge.
Address and Directions to the Party Room:
930 Wayne Avenue Silver Spring, MD 20910. Free public parking is available across the street.
From Capital Beltway/I-495 N
Take exit 31B for MD-97 S/Georgia Ave toward Silver Spring
Merge onto Georgia Ave/MD-97
Turn left at Wayne Ave
930 Wayne Avenue Silver Spring
For any questions please call me at 301-530-7759 or Marina at 301-828-5258
I am looking forward to seeing all of you. Come and let us show how to celebrate friendship and love with a great wine and cheese.

Natasha Spivack.