Encounters International Annual Memorial Weekend
Swimming Pool Party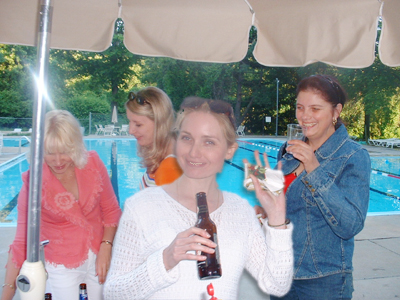 Saturday, May 27, 2006
5:30 PM
Woodley Gardens Swimming Center
850 Nelson Street, Rockville, MD
301-340-1012
EI "veteran" member John Bell with his Ukrainian wife Tatiana keeps our a long lasting tradition alive. Again he will host our special Memorial Day Saturday Club social in his Woodley Gardens Swimming Pool Center.
Swimming pool parties are always very popular among our family of clients. Please check the slide shows and photos taken in previous years and you know why you don't want to miss this party! Come and experience the joy of cooking, show your skills in swimming and have fun socializing. Many couples met and started their romantic relationships when attending these parties in the past. After some years they started bring their kids -- as kids came along-- and enjoyed EI famous swimming pool parties as a family. I hope that this "tradition" of meeting someone special at the swimming pool party will keep growing too.
May 27, 2006 is the opening day for the pool. Music and parties are expected to go on all day long. EI clients and Get to Know Us members are invited. Kids are welcome. Don't forget your swimming suits. Also, bring with you lots of meats to grill!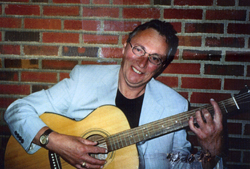 We'll meet at 5:30 inside the swimming pool. It will be open for general public until 8:00 PM but as John Bell's special guests we can stay longer. If the weather is warm it would be nice to swim under the stars.
Also, I have just learnt that James Bocharov, a Russian singer and poet from Baltimore is going to come and join our party in the swimming pool. He offered to entertain us with a live concert of famous Russian (Rozenbaum) and American hits as well as his own songs. So be ready for live music and entertainment! Think about your favorite music and challenge James to perform it.
I am looking forward to seeing you all.