Bill Lawson and Anna Grigorieva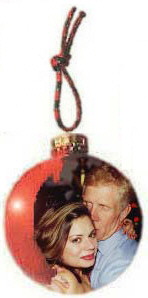 Joe Wiggington and Tatiana Burlakova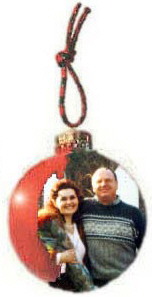 Not only there were some first time visitors at the party, but some veteran travelers also went to Kiev. Joe Wiggington somehow managed to pull off a surprise visit to Tatiana Burlakova for a birthday celebration. Generally, the planning and coordination for a trip is hard to keep secret. But, Joe managed to become a stealth legend in our Kiev office by doing this. I don't know who enjoyed the surprise birthday celebration more; Joe, his fiancée, or her family.
I think Bill Lawson is the only client I have had that does not have a birth certificate. The man has more spunk and spirit than a youthful teenager! Bill, who claims to not even know his own age (with a wing of course), embraced the party as a personal project. He became the embodied soul of the growing Kiev event.
Bill's beautiful fiancée, Ann, liked the idea of the Kiev party and immediately started pitching in. In Kiev, she was a gracious hostess, showing true Ukrainian hospitality and classic cooking skills. The reports I received about the amount of food prepared make me worry about Bill gaining weight when Ann takes over the kitchen duties in his house.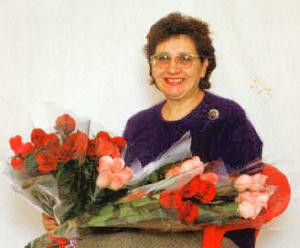 !

Dale Johnson and Tatiana Golovenko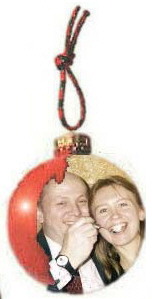 Unlike the first three clients you met, Dale Johnson was heading to Kiev to meet Tatiana Golovenko for the first time! Following months of daily correspondence and telephone calls, his trip was a "sure deal." In spite of the emotional ups and downs during the months before his trip, the couple met and were inseparable. Of all couples in Kiev, they were probably the least in need of a festive party. Nevertheless, it was not possible to resist the aura of love that was present in our Kiev office. Dale and Tatiana joined in!
Behind the scenes of this successful party was our Kiev office manager, Ludmila Igolkina. It was easy for our clients to have a great time because she was working so hard to organize and coordinate. In addition, Ludmila still had an active agency office to manage! At the end of the party, everyone was happy. After all, that is our business: make our clients happy for a party and for life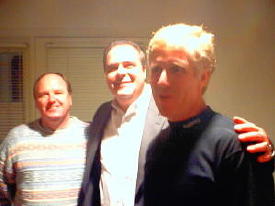 "I left my heart in Kiev" were the first words that I heard from my Kiev partygoers when they returned to the United States. No wonder, that less than one month after the trip Bill is talking about going back. Encounters International couples March Kiev party is his next project. I hope that I can join this party too.
Jerry Weidner and Svetlana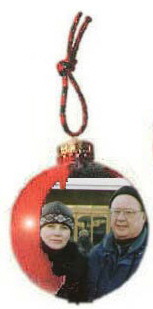 First time overseas traveler Jerry Wiedner was also in Kiev for the New Year's Party. Jerry joined Encounters International while he was in an advanced stage of correspondence with Svetlana from Nikopol, Ukraine. As a client, he was shown all the care of someone visiting one of the ladies in our agency.
Our Kiev office manager, Ludmila, was able to meet Svetlana before Jerry's arrival and get her to one of our apartments there. Several of our ladies in Kiev wanted to meet Jerry also. Unfortunately, he was so taken by Svetlana's beauty and personality that he did not want to meet anyone else. The best description for Jerry was smitten. He proposed to Svetlana during his fist visit.