Holiday Season at Encounters International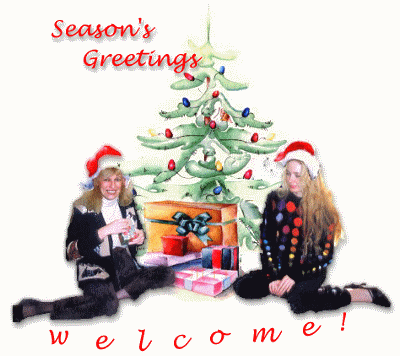 We will begin to celebrate New Year's Holidays on Saturday, December 30 during the time of our regular Saturday Club 5:30 - 9:30 PM. We will continue next day and meet December 31 for the New Year's celebration in America restaurant at the Union Station in Washington DC.
New Year's Eve is the most important and special holiday in Russia. It is believed that the person who you celebrate the New Year's Eve with is going to be with you for the rest of the year. No wonder that this time of the year many of my clients -- already engaged or still single -- go to Moscow or Kiev The ladies can't wait to spend the New Year's Eve night with their loved ones. I can imagine how much it will mean for them.
Our local single Russian ladies have high hopes too. They make arrangements to come to December Saturday Club party in hope to meet someone special and to spend the New Year's Eve together. Who knows what it may lead to... You don't have to be Russian to be driven by the spirit of the New Year's Eve atmosphere.
In order to meet EI single men at this special party some of our young ladies will be traveling to Bethesda from different states (New York, Georgia, Philadelphia). A few of them are in need of a place to stay for a couple of days. I recall that during our Swimming Pool party we had a large number of out-of-state clients and "Get To Know Us" members. I overheard that some of you, who live close by, offered those clients to stay with you next time they would come. Would you be willing to extend similar invitation to our ladies? Please let me know. They will surely appreciate this.
I am sure that our Saturday Club will be a fun party. Also, I am looking forward to seeing as many of you at America restaurant next night. The New Year's Eve party will start there December 31 at 8:30 pm and will continue until 2:30 am. There will be four course dinner with Champagne, dancing and the rest of party attributes. After that they offer a continental buffet breakfast.
We chose this restaurant because of its central location (Union Station metro, 50 Massachusetts Ave, NE, Washington DC), because it is inexpensive ($65 per couple and 1/2 of this price per person), because of its elegance (Inna and I checked its three level hall and were more than satisfied), because of its menu (lobster stuffed with crabmeat sounded delicious to me), and because of its size (it can provide extra sitting if necessary).
If you wish to join us for the New Year's Eve celebration in America restaurant, please make a reservation at 202-682-9555 for Encounters International party.